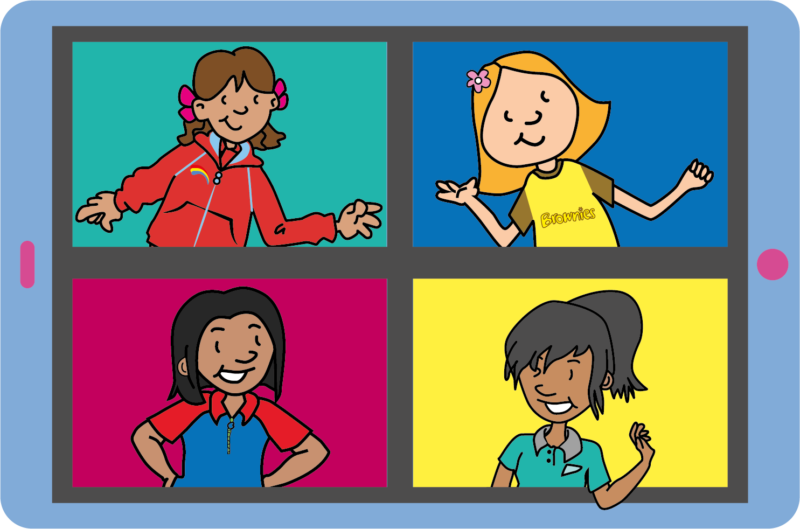 Guiding for all
In March 2020 all our worlds were turned upside down - as the country locked down, girlguiding leaders scrambled to figure out ways to continue guiding and virtual meetings began.
This way of meeting using technology was new to most but an inspiring Leader in Training from South Down County, Kiera, realised that meeting virtually actually meant that guiding could become more inclusive to some girls who, for various reasons, wouldn't normally be able to attend meetings.
Kiera and her family were forced to isolate to keep her younger sister safe during the pandemic and so Kiera set about setting up a permanent virtual unit as part of her Queens Guide Award to ensure everyone could experience guiding.
Girls in the virtual unit participate in lots of fun activities including crafts and games, working on interest badges, baking and much more.
Any girl aged 7-14 is welcome to join. For more information please email Kiera directly: ggu.virtualguiding@girlguidingulster.org.uk