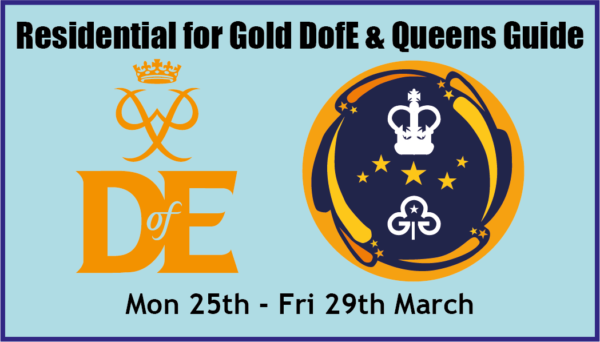 We are delighted to be able to run our first residential event at Lorne Estate for Girlguiding Ulster members who need to complete a residential for their Gold DofE Award or The Queen's Guide Award – it can also count for both!
Start Date: Monday 25th March 2024 at 3pm
End Date: Friday 29th March 2024 at 2pm
Participants: All participants must be Girlguiding Ulster members and least 16 years of aged and working towards one or both of these awards.
Cost: £200 includes 4 nights indoor accommodation, all food and an exciting programme for the week designed to meet the criteria for both awards.
A £50 deposit is required at time of booking to secure your place with the balance due by 8th March 2024.
The programme will include an off-site challenge activity, volunteering at Lorne Estate and more interesting activities.
The closing date to book this event is Friday 1st March 2024 and further information including forms and kit list will be sent after this date.
If you have any questions please email: lornevolunteering@girlguidingulster.org.uk