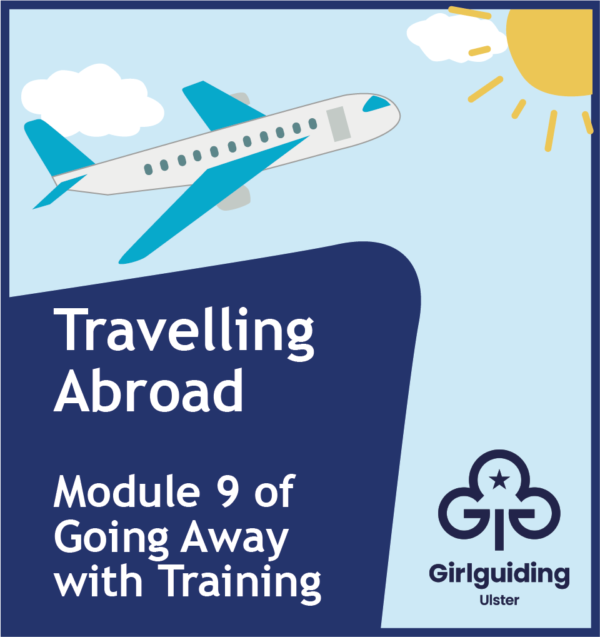 FACE TO FACE training - Travelling Abroad, Module 9 of Going Away With Scheme Training
Saturday 13 January 2024 from 10.30am-4pm in Ivy Lodge
Cost: £5
Please bring a packed lunch, tea and coffee provided.
If you are planning to take your girls on an international adventure, you will need to complete, or be working towards this module.
Our local volunteer training team are hosting Travelling Abroad Training at Lorne for leaders from any section.
When and where is the training?
Saturday 13 January 2024 from 10.30am-4pm in Ivy Lodge
Who can attend training?
Any leader who has completed:
* The Adult Leadership Qualification
Before starting this module, Leaders MUST
* Hold the Going Away With Licence (Modules 1-4)
* Have led a Girlguiding residential event lasting two nights or more.
Before leaders depart on the international trip to be assessed, they MUST:
* Have completed the relevant modules of the Going Away With scheme for the section they are taking away and the type of event they are planning.
Is there a cost?
Yes, the Travelling Abroad training costs £5.